As 2019 ends, my six month maternity leave from my full-time job is drawing to a close. Before deciding to take such a long leave of absence, I was aware of some of the drawbacks that parents (women in particular) face when taking time off from a career to care for children. A 2018 study by the National Women's Law Center revealed that mothers earn only 71 cents for every dollar that men earn—meaning that having Scarlett G theoretically decreased my earning potential from the 81 cents on that dollar that females without children earn. This so-called 'motherhood penalty' results in mothers earning an average of $16,000 less annually than men. The same study shows that employers view mothers as less devoted to their jobs. Another study shows that women's income drops 30% and never catches up!
As I begin to think about the impending sad day where I will leave my girl at day care all day of course I feel tempted to just prolong my leave and stay home with her, especially given the price tag of the day care. But I also remember that taking additional unpaid time off or quitting my job to become a stay at home mom comes with an even steeper motherhood penalty. According to the Center for American Progress, a young woman who takes 5 years off to care for children can expect her lifetime earnings to be reduced by a whopping 20%. While this may seemingly make immediate financial sense due to the rising costs of childcare (particularly for infants), there are hidden factors that must be accounted for such as the opportunity cost (the impact of the break on her potential raises and promotions) and the reduction in wages saved for her retirement. These hidden lifetime costs could actually amount to 3 times the wages lost alone. Additional studies have shown the longer the maternity leave, the heavier the burden upon return.
Knowing all of this (and being the ambitious, career-oriented type that I am) I wanted to make sure that my maternity leave was productive. I wanted to stay in the game and view it as a sort of sabbatical rather than a break in my career. As glorious as it has been to stay home with Scarlett and play with her, I do my best to stay engaged in my field of work and use the time wisely to hopefully continue advancing my career trajectory and offset those pesky motherhood penalties and opportunity costs. For mothers-to-be who are considering these factors as well, here are some ideas to help keep your career growth pointed upward even when you aren't working your full-time job.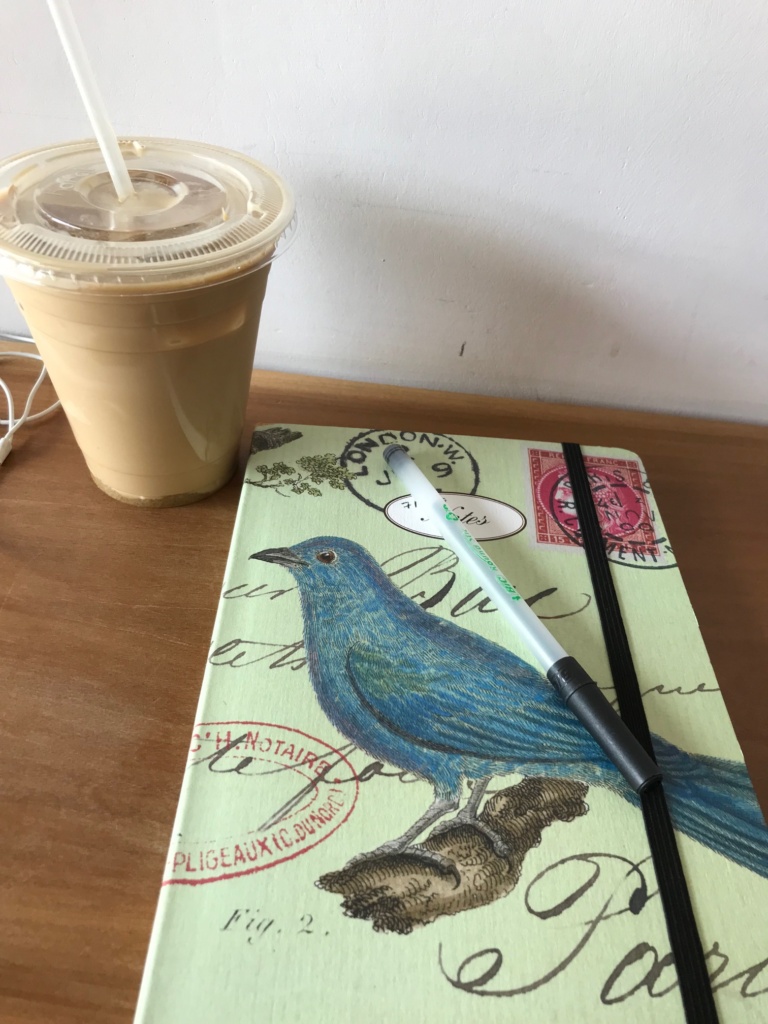 Writing
If you're reading this it's probably no secret to you that I've been pretty busy with writing while I've been off work. I have been writing articles for my website regularly—every other week has been a feasible frequency for me. I have also been writing for a book project that I'm working on. While I'm not yet paid to be a writer, I have been writing best practices and reflections on my emergency management career that I hope will continue to elevate my profile as an SME in this profession. The great thing about writing and putting your work out there is that people will continue to read it long after you first shared it, and it's something productive that you can do in the middle of the night when you can't sleep after a nighttime feed. All fields cherish written communication skills and with the rise of LinkedIn and other social platforms you can easily share your written professional thoughts with potential future employers, headhunters or clients. If straight up writing articles isn't your thing then work on a portfolio website–it's so easy to build your on site these days with Wix and other similar sites and a great way to ensure your work pops up first when someone Googles you.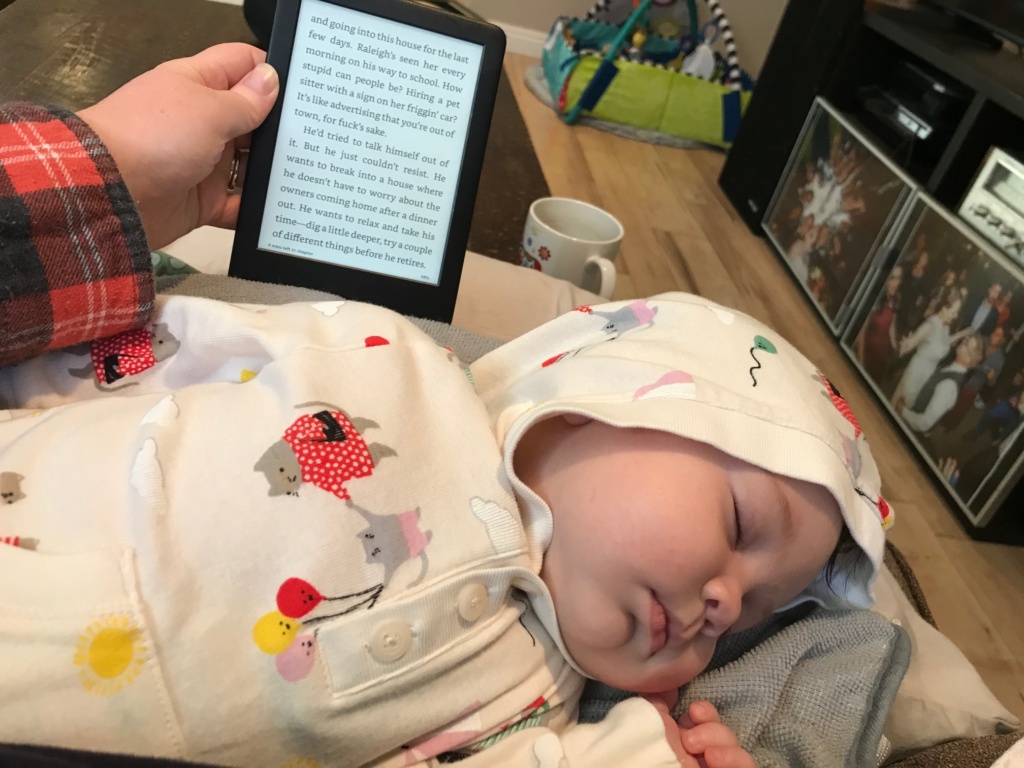 Reading
My wonderful husband gifted me a Kindle for our one year anniversary in September. At first I was very surprised and not sure I'd like it—I've always been a physical book person and one year is supposed to be the paper anniversary and this was the true opposite of a paper gift! But I came to find that reading digitally on my super lightweight, palm sized Kindle was extremely easy to do while breastfeeding Scarlett—so much better than using an app on my massive ipad or straining to flipping the page constantly on my phone. I have been able to read several professional books on Kindle in the past few months, which help me keep up to date with ideas in both EM and general leadership / management. For me, reading stimulates continued thought growth on the professional world even when I am physically outside of it and feeling like my sole purpose is as a milk factory.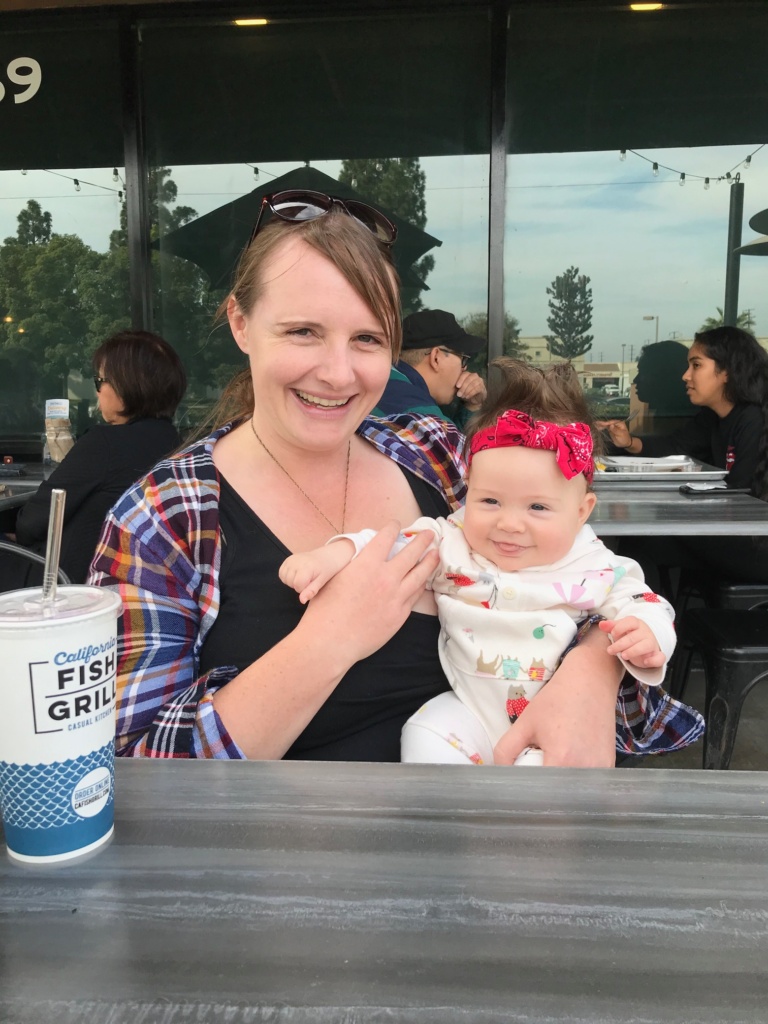 Coffee / Lunch Dates
Relationships are at the core of my realm as an emergency manager, but I'm a firm believer that they are pretty dang important in every field. The best way to grow your career potential is through your network—where you're likely to learn about optimal opportunities. This is not something you can do immediately—certainly not within the first 4 weeks, wait until baby gets a little bit bigger and slightly more predictable. I reached out to a couple of previous managers and just asked to grab lunch, as well as met up for coffee (and happy hour) with a couple past colleagues. Staying in touch with colleagues and leaders in your field is always great and since you've got some time on your hands and an adorable little baby to introduce this can be an ideal time to deepen the connections in your network.
Professional Associations
I'm already pretty heavily involved in my professional associations, so I didn't really amp up my participation much during this time, but I did continue it. Join a committee, listen in on a webinar, or just use it as a chance to really read the organization's newsletters and better understand what they've been up to and how you can become a more engaged (or at least informed) member! If your organization offers a credential or certificate for certain professional contributions (like the CEM in our field) now is a great time to strategize how you can achieve this and start chipping away at the requirements or documentation involved.
Education
I'm not currently in a place in my life where I'm looking to continue formal education since I already have a Master's degree and am a Ph.D. dropout with no plans to return. But if I didn't have my master's or if there was a certificate program I had my eyes on I would most certainly have looked into taking a class online or worked on an application. While being a mom to a newborn is extremely taxing, the reading and writing required of online class participants is something you can fit in during the downtime and in your PJs!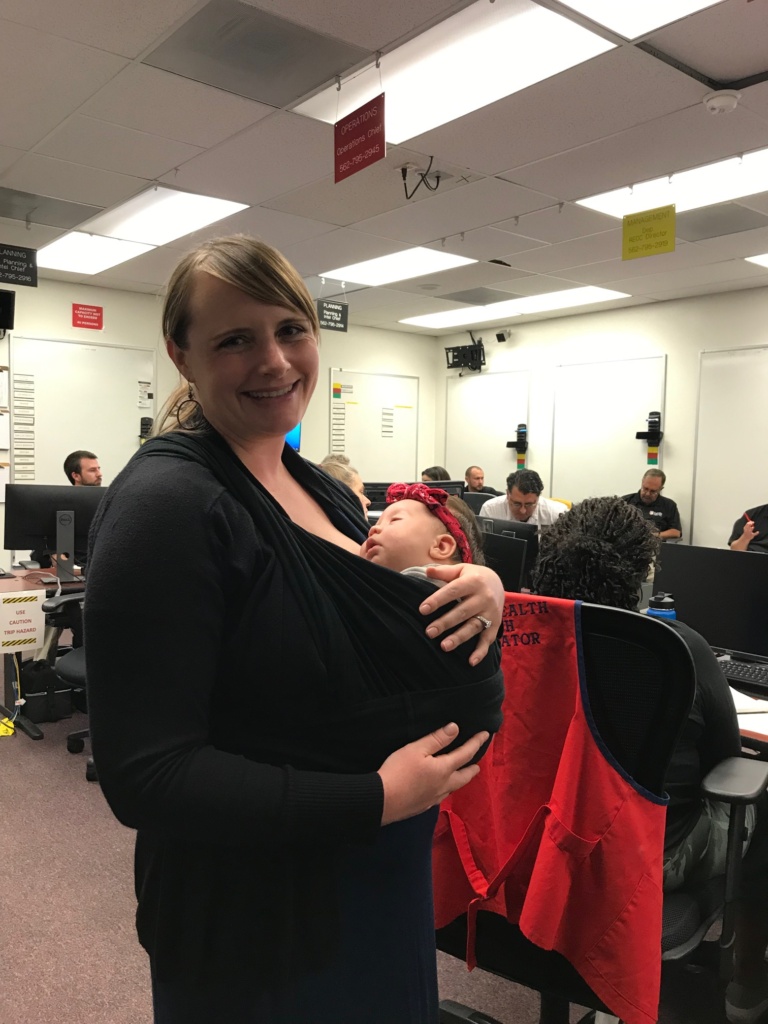 In Conclusion
Obviously your priority during this time should be snuggling and spending quality time with your new mini human, and many people wouldn't trade any of their brain power for career stuff during this sleep deprived time. But the motherhood penalty is sadly very real, and you will have the benefit of weeks with no meetings scheduled to pursue some of these activities if you want to take a break from baby brain. I would love to hear what other types of professionalization career-oriented parents have pursued during their time off work!