At the 2018 IAEM Conference, I gave an EM Vision talk about my conceptual model for developing innovative preparedness outreach events. The model has three key elements: focus on a key message, select an interactive method and incorporate a popular culture them.
If you're interested in working with me to develop an innovative outreach event for your organization, contact me and we can create a customized program to meet the needs of your community.
Award-winning Preparedness Outreach Events
Beat the Quake: An Earthquake Themed Escape Room
In 2016, while I was the Emergency Preparedness Manager at California State University Northridge I created a preparedness outreach event that emulated an escape room. In our 'room' we challenged students in groups of 4-6 to solve a series of earthquake related puzzles and to practice performing earthquake mitigation techniques on furniture within the room. Moderators timed and scored the students and after nine minutes, they played an earthquake alert sound to simulate shaking during which teams practiced Drop, Cover, and Hold on!
The concept was novel, and I have published two articles on the success of this event. Since 2016, other universities and organizations such as court houses have adopted the escape room model to teach their communities about preparedness in a fun and interactive manner.
For more details on how it works visit CSUN's emergency management page.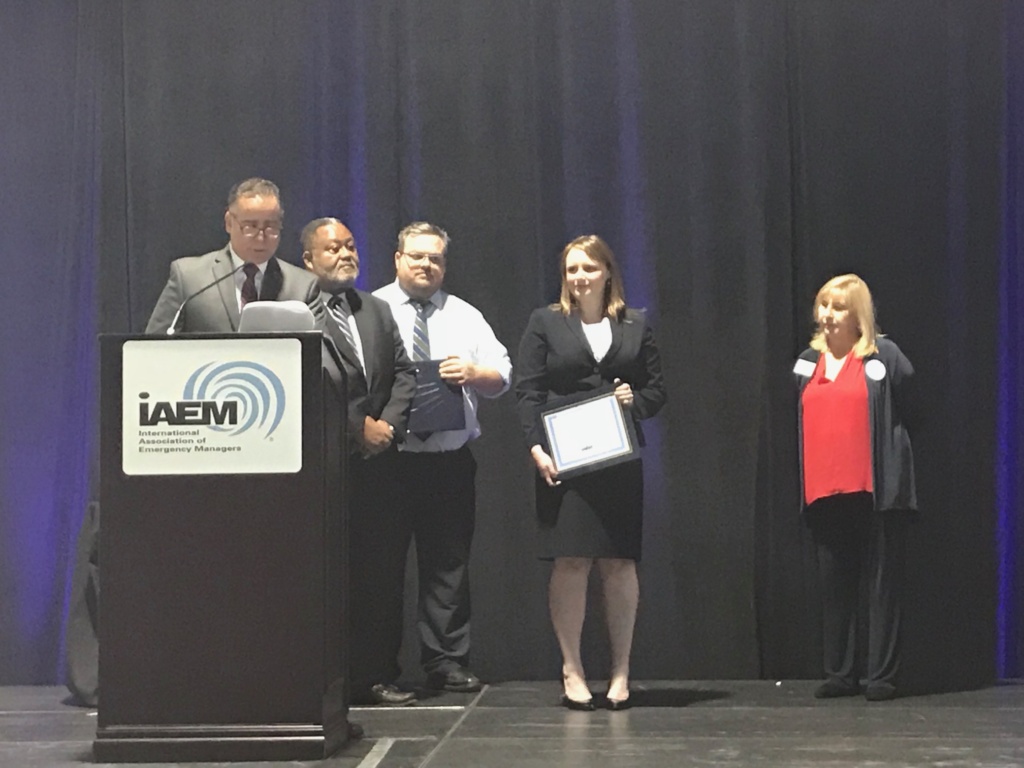 In November 2017, I was recognized by the International Association of Emergency Managers with a Public Awareness Award.
In September 2016, Beat the Quake earned a Silver Award from the California Emergency Services Association.
Zombie Preparedness Scavenger Hunt
In October 2015, I planned and facilitated a 'Zombie Preparedness Scavenger Hunt' for students at CSUN. I led a collaborative team of interdepartmental representatives, encouraging each department to provide one item that could go into an emergency preparedness kit. Then on the day of the hunt, students would go around to various 'checkpoints' and collect the items.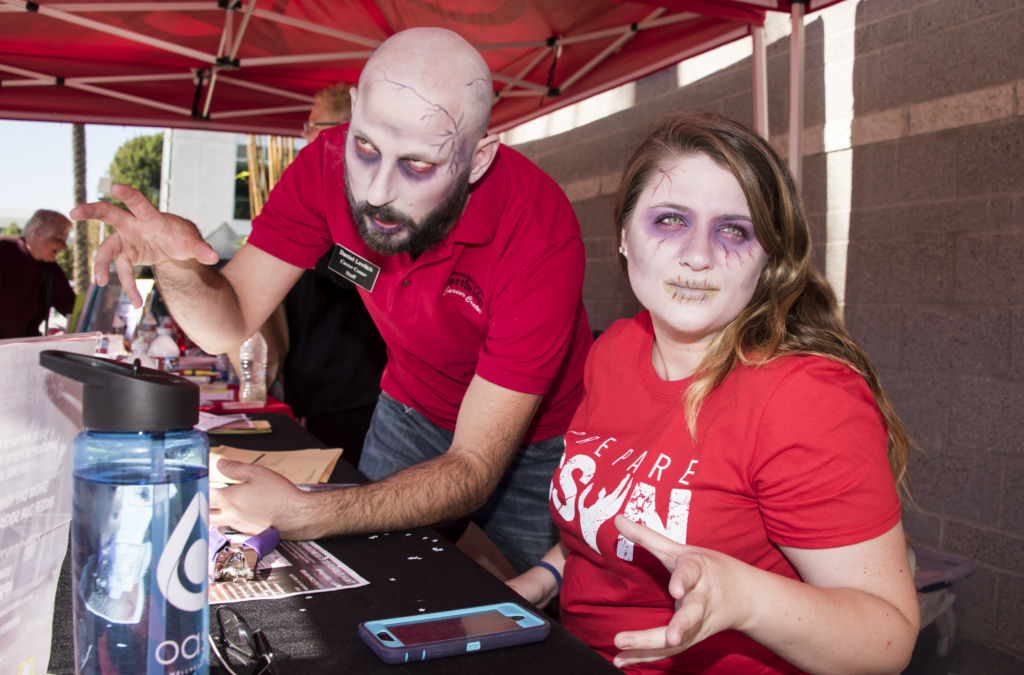 If they completed the challenge, they would be entered to win one of our Halloween / zombie related grand prizes. We also worked with the makeup class on campus to have zombies roaming about that day to add to the atmosphere. The event is still held annually at CSUN, and has been replicated at CSU Bakersfield and Washington University in St. Louis.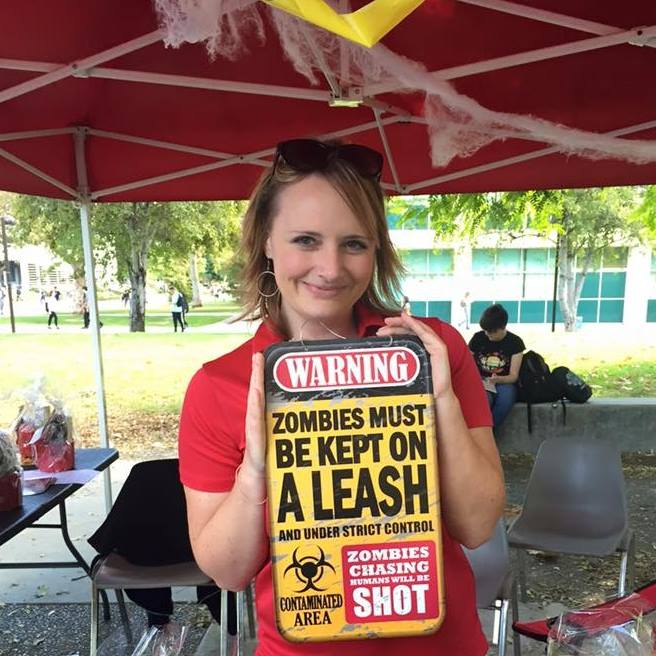 For more information on the making of this event, check out CSUN's Emergency Management page.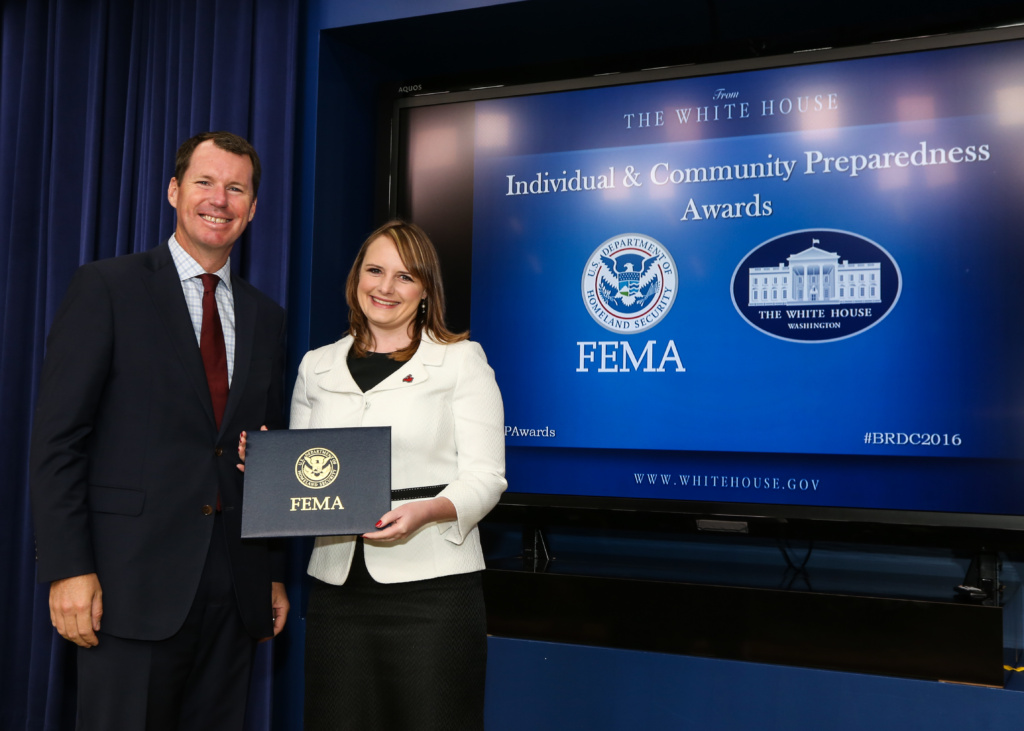 In 2016, I was honored at the White House as the recipient of FEMA's Awareness to Action Award for Individual and Community Preparedness for this project.