I have experience responding to emergencies and disasters at the city, county, and state level as well as for a non-profit and the nation's largest public university system. I mostly work in the planning section or as an agency representative in management.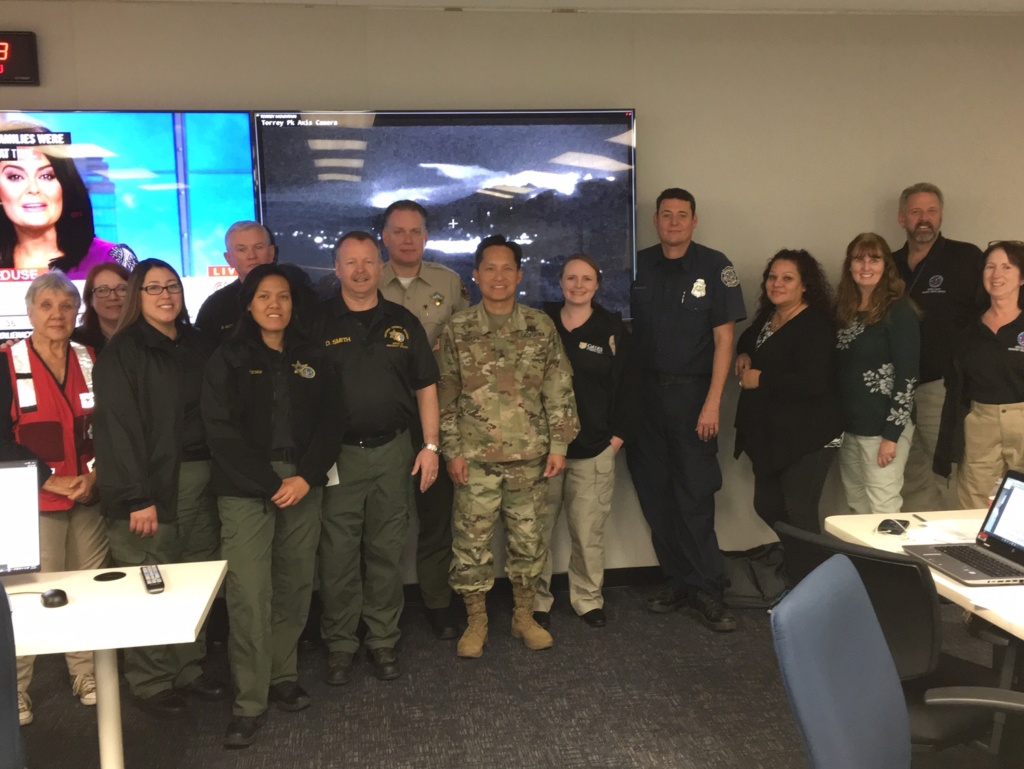 I have responded to seven presidentially declared major disasters, and numerous state / locally proclaimed emergencies. All of my response experience is within California, from San Diego to Santa Barbara counties.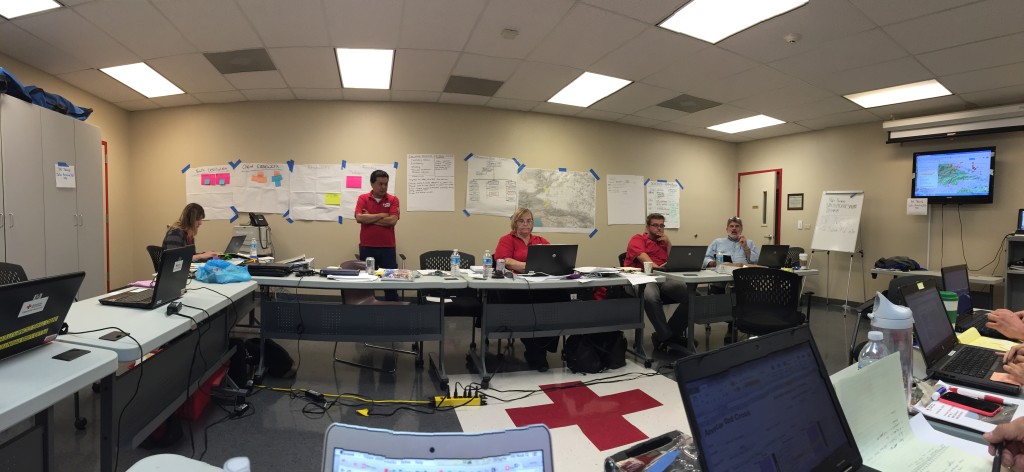 While wildfires have been my most common incident type, I've also responded to winter storms, debris flows, power outages, a mass shooting, a nuclear alert, and a tsunami.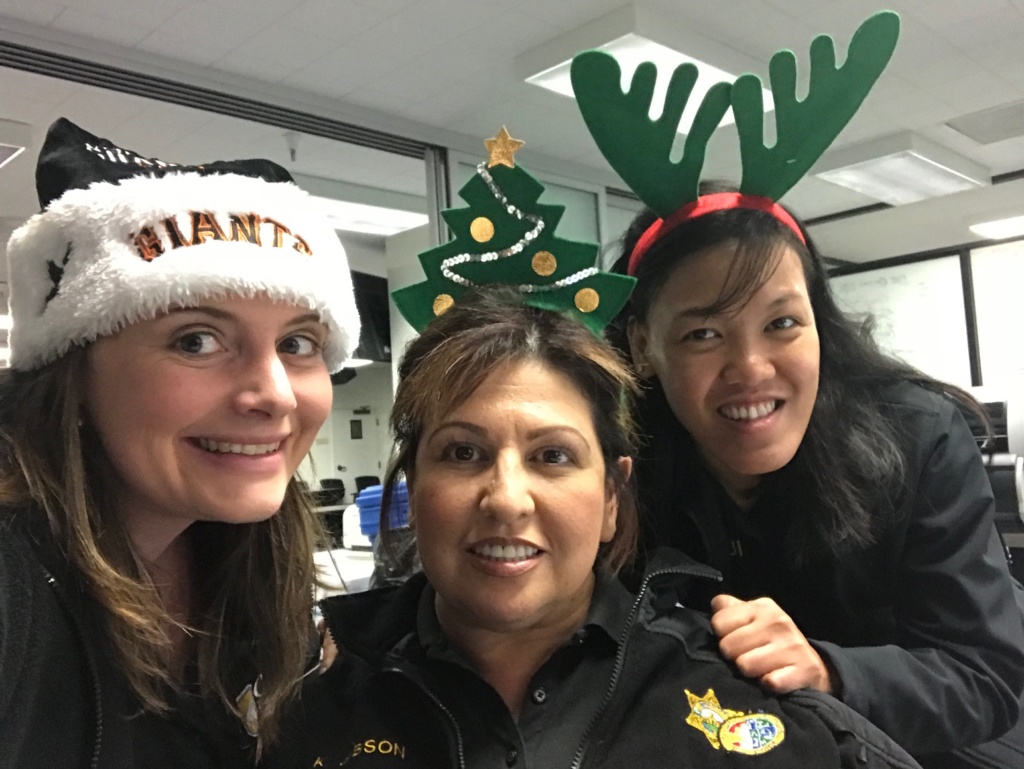 In 2018, I earned a Type III position credential as Planning Section Chief from the California Specialized Training Institute. Below you'll find my comprehensive response experience that I update periodically.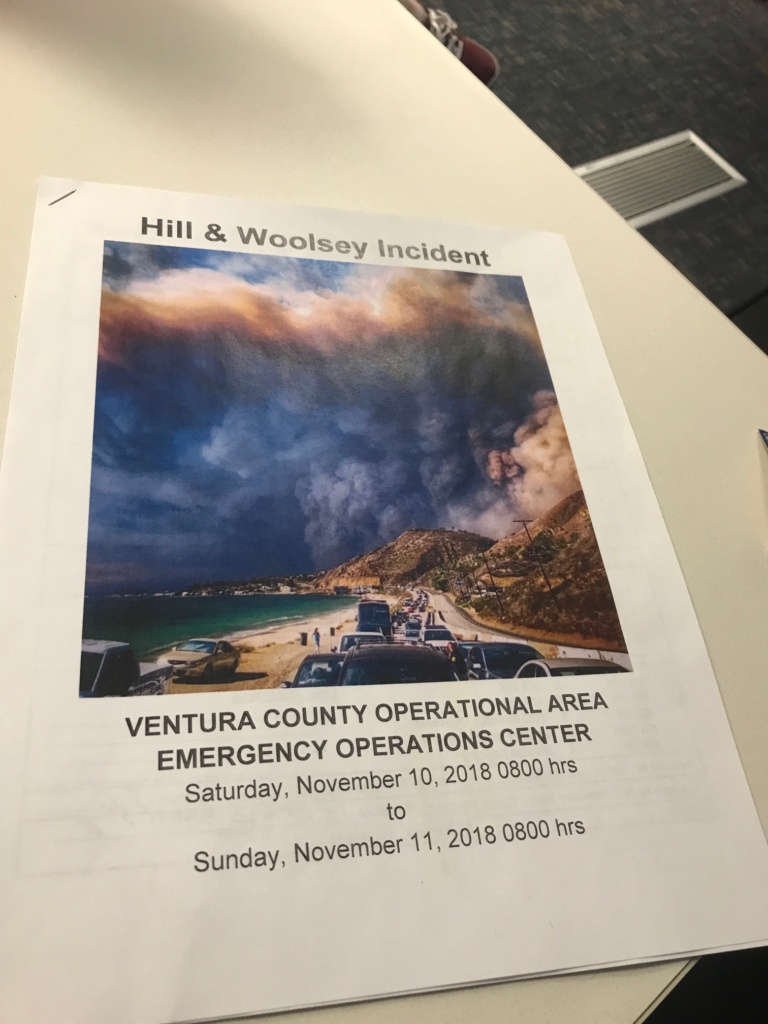 CA Wildfires (DR-4558): EOC Director, California State University Systemwide EOC (virtual) August 20 – 28, 2020
CA COVID-19 Pandemic (DR-4482): CalOES Agency Representative, Los Angeles, Inyo, and Riverside County EOCs (virtual) March – April 2020
CA Feb 2019 Winter Storms (DR-4431): Deputy Director, CalOES Regional EOC February 14, 2019
Hill & Woolsey Fires (DR-4407): CalOES Agency Representative, Ventura County EOC  November 9-14, 2018
Borderline Mass Shooting Incident: CalOES Agency Representative, Ventura County EOC  November 8, 2018
October Storms 1: CalOES Agency Representative, Riverside County EOC  September 30, 2018
Holy Wildfire (FM-5268): CalOES Southern Region Duty Officer  August 9-13, 2018
West & Holiday Wildfires (FM-5251 & 5252): Planning Section Chief, CalOES Regional EOC   July 6-8, 2018
March 2018 Winter Storm: CalOES Agency Representative, Ventura County EOC  March 20-21, 2018
Montecito Debris Flow (DR-4353): Planning Section Chief, CalOES Regional EOC January 10, 2018
January 2018 Winter Storm: CalOES Agency Representative, Ventura County EOC January 8, 2018
Thomas Wildfire (DR-4353): CalOES Agency Representative, Ventura County EOC Level II Activation Dec 4-21, 2017
Vista Wildfire: CalOES Agency Representative, Ventura County EOC Level II Activation  October 24, 2017
Canyon 2 Wildfire (DR-4344): Situation Unit Leader, CalOES Regional EOC  October 10-12, 2017
Colton Power Outage: Deputy Operations Section Chief, CalOES Regional EOC  August 31, 2017
Diablo Canyon Power Plant Alert: Deputy Planning Section Chief, CalOES Regional EOC  July 28, 2017
CA Feb 2017 Winter Storms (DR-4308): Documentation Unit Leader, American Red Cross Feb 18, 2017
January 2017 SoCal Floods (DR-4305): Deputy Planning Section Chief, American Red Cross Jan 22, 2017
Sand Fire: Geographic Information Systems Unit Leader, American Red Cross EOC  July 23, 2016
Sage Fire: Planning Section Chief, American Red Cross EOC  July 9, 2016
Old Fire: Deputy Planning Section Chief, American Red Cross EOC  June 5, 2016
Antelope Valley Mudslides: Situation Unit Leader, American Red Cross EOC  October 17, 2015
405 Closure: EOC Responder, City of Los Angeles Level 1 Activation  July 16, 2011
Tohoku Tsunami (DR-1968): EOC Responder, City of Los Angeles Level 1 Activation  March 11, 2011