For the past 3 months I have been spending all my time with our 12-week-old daughter, Scarlett. It's been quite a change of pace for me as I've been watching the wildfires take off from the confines of my couch, fighting the urge to get out there and get involved to help coordinate response. My husband JB worked long hours at the Saddle Ridge Local Assistance Center for 4 consecutive days and on the fifth day when he was supposed to be home earlier he had to stay late to work a new EOC activation for the Palisades Fire. This meant more FOMO for me and more hours of one-on-one time with Scarlett. As much as staying home goes against my nature to get out into the field and dive straight into these emergency management challenges, I have tried to really embrace my new, non-permanent role as a stay at home, full-time mother to Scarlett G and use this new lens to expand my viewpoint on the human experience.
Having spent every day and night of her life with her so far, I have had the priceless opportunity to watch a brand new human being emerge from the womb, adjust to a shockingly different environment, and begin to grow into a little person who tries to communicate. It has been nothing short of miraculous. I recently took some time to reflect on what she has shown me firsthand about the innate abilities of human beings to adapt and overcome the incredulous challenge of being helpless, immobile, and incapable of speaking in a massive obstacle-laden landscape. Before we fill our worlds with layers of experiences and years of learning, what are the native traits that we develop immediately, to cope with such a traumatic transformation as transitioning to life outside the womb? Spending time with Scarlett has allowed me a unique 'back to basics' perspective on our human resilience before it is colored by the complexities of adulthood. She is simply trying to survive, and it's been fascinating to watch her develop behaviors that promote growth and endurance in this whole new world.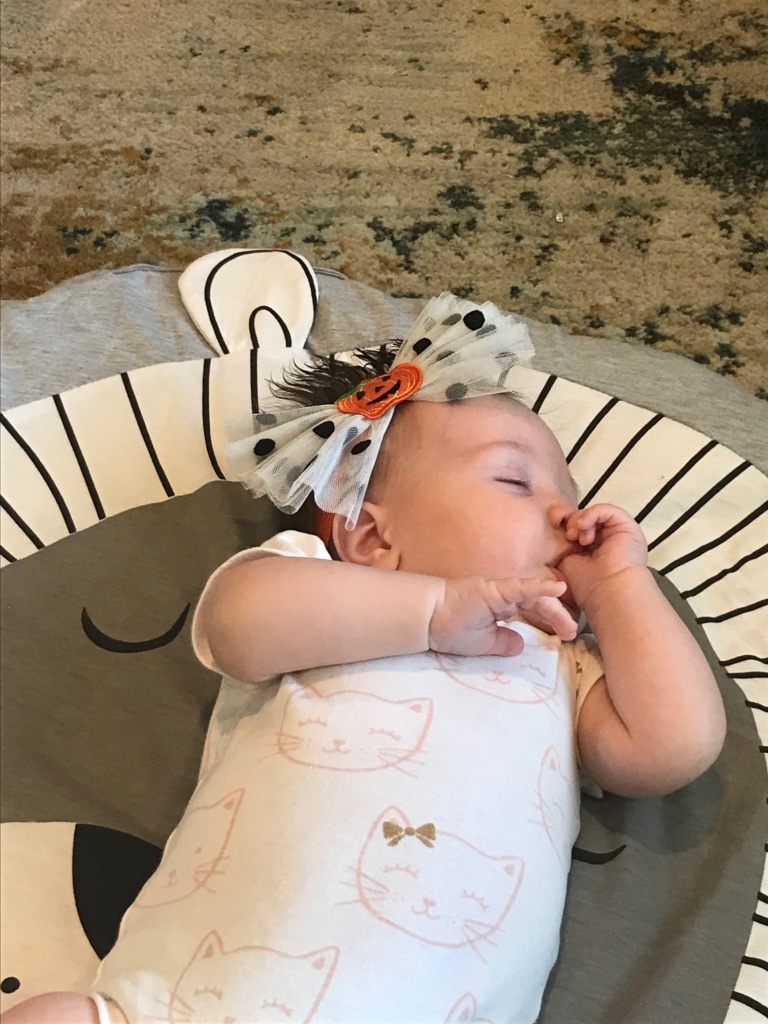 The Power of Self-Soothing
In the first few weeks after we brought her home from the hospital, Scarlett would sometimes cry unconsolably. As a newborn, crying was really her only way to communicate and I am sure there were many things that she found frightening and uncomfortable about her new home. It used to take mom and dad spending serious time rocking her, swaddling her, cuddling her or speaking to her softly to get her to calm down. But as she has grown, she has found her own way to calm herself down and has gained a very powerful tool. My baby sucks her thumb, and it instantly pacifies her. She constantly resists the pacifier, which we've come to terms with although we still offer it from time to time. Scarlett has learned that her own two lips can form the perfect fit to cradle her thumb and turn it into a readily available calming tool. Now whenever she gets bored, mildly uncomfortable, cranky or tired she will simply turn her head, find her thumb, and breathe a sigh of relief. She puts herself to sleep this way and wakes up in a much better mood! This has really shown me how powerful it is for adults to discover effective tools of self-soothing that we can practice in our daily lives.
Now, I'm definitely not advocating that we suck our thumbs, but it is incredibly empowering to be able to take control of a stressful, irritating mindset and transform it into peace and clarity. Practices such as deep breathing, stretching / yoga, meditation, walking or exercise, writing or reading, going outside, or having a hot cup of tea can really work wonders on helping to soothe our anger, anxiety, or irritation. It is important to try a few soothing mechanisms and learn what works best for you as an individual so that you can keep it in your back pocket as a frontline defense when you are thrown into high-stress, crisis situations. I think coping tools which rely the least on external resources are the most reliable since you need only to exercise a behavior within your own reserves. For me, it's walking that will immediately calm me down. Stretching and deep breathing also help me to eradicate stress and center myself during times of crisis.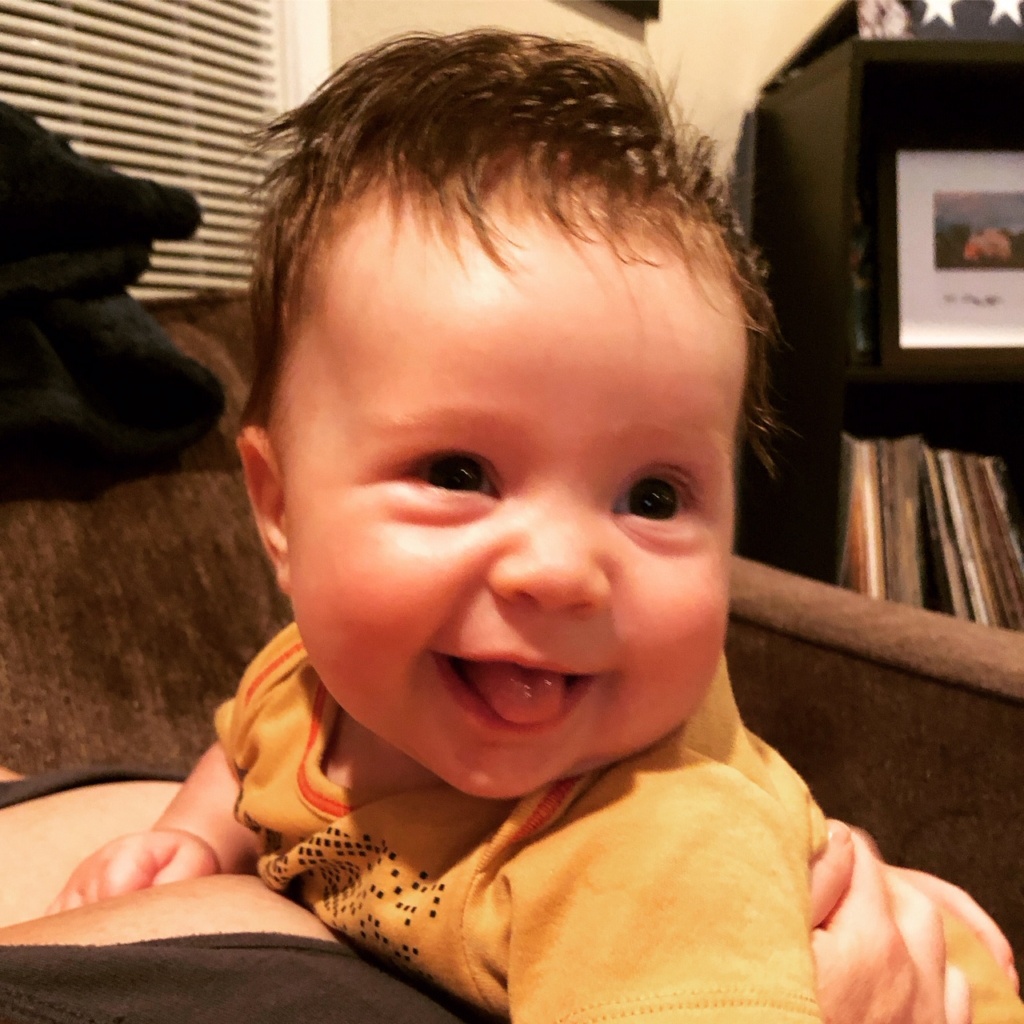 The Power of a Smile
I struggle to identify when Scarlett's first smile occurred because I feel like she has been smiling since day one. But she has certainly learned to utilize her smile as a tool to break the ice with new people and to melt mom and dad's hearts into giving her whatever she wants. It might seem simple, but I think there is an important lesson behind the fact that smiling is one of the earliest behaviors that babies develop. A smile is the gateway to friendship, to developing social capital with other humans around you. As a helpless baby, she's learned quickly that smiling gets people to smile back at her and emit affection and love. Smiling gets people on her side. I have noticed this as her mom as well that walking around with a smiling baby instantly endears me to strangers at the grocery store or on the streets. People who would normally walk by me with their hardened big city expressions, completely open up to me and I feel more welcomed and acknowledged wherever I go.
While it's very basic, smiling and establishing good relations with our colleagues, neighbors, and fellow human beings is a crucial survival tool. The more that community resilience is studied the more it is shown that having a strong social fabric within a community is correlated with the ability to bounce back more quickly after a disaster or crisis. Exercising good relationships makes us happier people and gives a network to rely on when times get tough. It is also well known within the disaster world that you are most likely to be helped by neighbors or people around you when a disaster occurs since first responders will be spread so thin. A smile today is an investment in your future social capital—it's easy and completely free.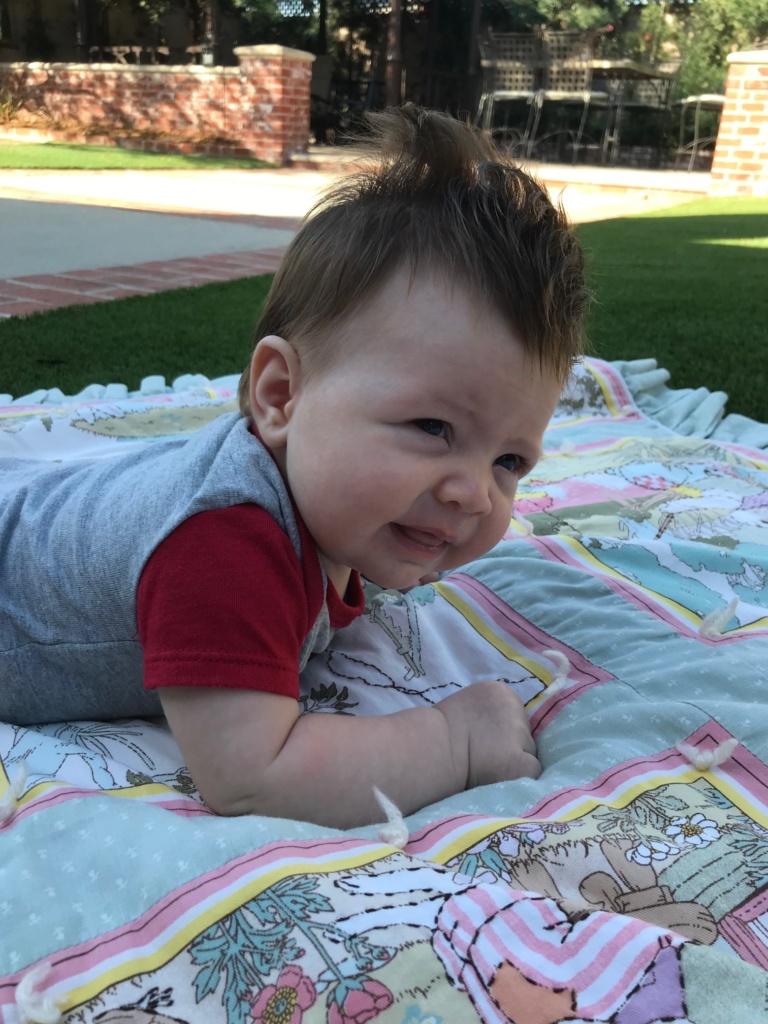 The Power of the Unknown
New babies spend the majority of their time on their backs exerting minimal energy to look up at people and things around them. When placed on their bellies, babies typically struggle. They have to work extremely hard just to lift their massive heads off the ground and look around. For some reason, Scarlett loves 'tummy time' and I think I know why. Even though she must push her neck muscles to new extremes, she is mesmerized by this different perspective on the world around her and will work as hard as she can to be able to access this window into the unknown. From her belly she isn't stuck staring at ceiling fans and drab white paint. She can see blades of grass, plants, the lower shelves of bookcases, the print on the bedskirt, mommy's feet, and the detailed pattern of the rug. There is so much to see and discover from this new perspective. The added bonus is that if she works hard enough she will be able to crawl very soon from this position, which will add the whole new dimension of mobility to her human experience.
It's easy to look at things the way that we always do, the way that we always have. We can simply lie on our backs and see a sterile, clean cut version of the world with minimal complications, where we see the people that choose to come in and out of our scope of vision. It's much more challenging to force ourselves to turn around, seek out new places, try new activities, interact with different people, languages, sights and smells. Sometimes we have to take on a new challenge to open up a new dimension of ourselves and unlock the next level of our lives. If you want to someday be able to move up or move on, take some time today to open up a new portal into the world around you by analyzing the challenges you have in front of you, perhaps one that you have been ignoring just because it seems too difficult to even begin to tackle. Think about what it would take to overcome this challenge and begin by taking baby steps toward surmounting it. It's not about improving what you know, it's about embracing what you don't know.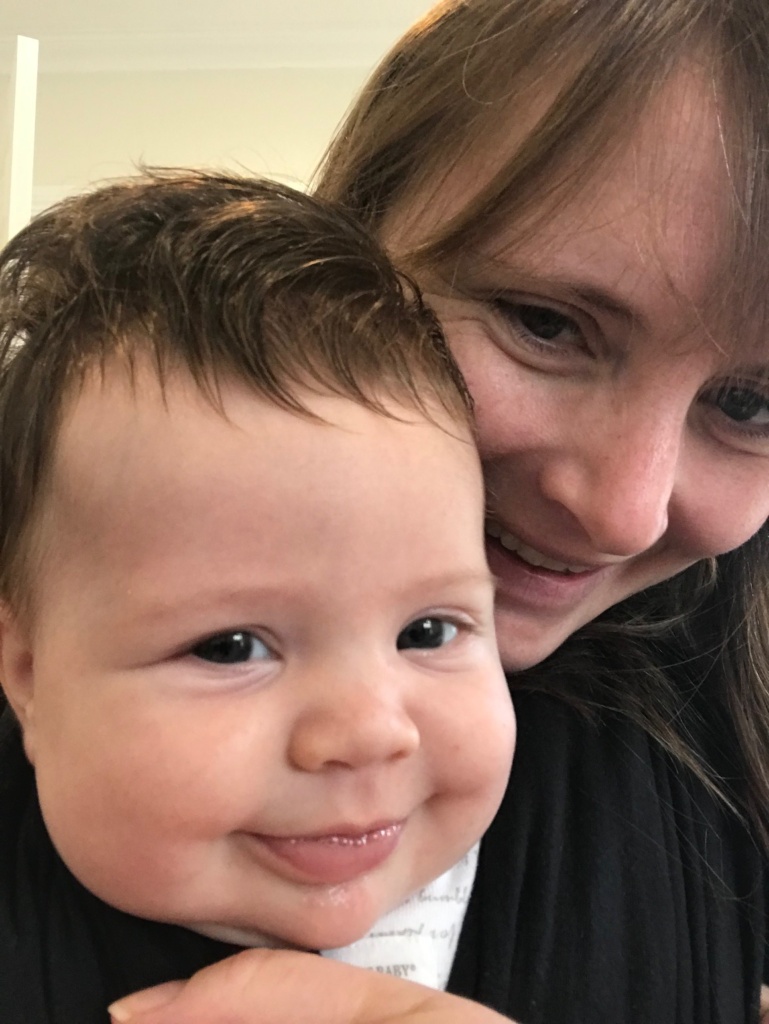 Even though I'm the mommy and she's the baby, Scarlett G has taught me a lot about the human experience. I hope to be able to use the lessons I've gleaned from her survival mechanisms to better my own adult life. When you strip away the complexities of our adult world and truly go back to basics you can discover more than you might have imagine. Even though I'm not jumping out to coordinate the next wildfire response I am learning something new about resilience right here, in my own home. So today I challenge you to practice one of your self-soothing powers, to smile at a stranger and to identify a challenge in your life that you can work to overcome. You never know what new worlds will open up to you on the other side.