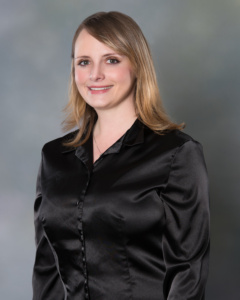 Jenny Novak is an award winning, Certified Emergency Manager, specializing in earthquake preparedness, exercise development and higher education emergency management. Currently, Novak is an Emergency Services Coordinator for the California Governor's Office of Emergency Services where she recently served as State Division Supervisor for Ventura County in support of two presidentially declared major disasters: the Thomas and Woolsey Fires. Previously, she was responsible for the comprehensive Emergency Management program at California State University Northridge. Over the past twelve years, she has served two municipalities, one large public university, and one county in the fields of emergency management and fire prevention.
Novak's academic background is in Hazards Geography. She earned a Bachelor's Degree in Geography from Humboldt State University in 2007, studying earthquake and tsunami preparedness along the Cascadia Subduction Zone. Jenny went on to pursue graduate level disaster research at the University of Southern California, earning a Master of Arts Degree in Geography in 2012.
Novak currently serves as a Board Director of the California Emergency Services Association Southern Chapter and as a Commissioner for the City of Long Beach Sustainable City Commission. In 2016, Jenny was honored at the White House for her innovation in preparedness training development for higher education.